Our Story
Mazak Farms is a multi-generational family farm. Initially started by Rick and Mary Mazak 40 years ago, the farm is now operated by their daughter Sarah and her husband Barry Harrison. Our family has been growing certified organic asparagus since 1998. We have grown over the years from a small operation to a successful organic farm. Our asparagus can be found at various grocery and specialty stores and of course directly from the farm.
Mazak Farms is Committed to Sustainable, Organic Farming
SOIL
Our soil is tested annually to ensure it has all the nutrients required to grow asparagus
We 'till' and 'disc' our fields on a regular basis
Discing puts us out of production for about 3 days but is an organic way of managing weeds, pests and disease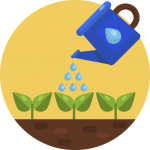 WATER
We collect and use rain water to maintain our vegetable and flower gardens
We do not irrigate our crops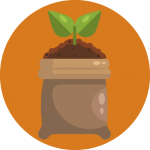 FERTILIZER
We improve our soil using organic matter from our farm
We also use a natural fertilizer that has been approved under the Canadian Organic Standards
Order Online!
Reserve your order through our online store. Can't make it to our farm? We ship across Canada!